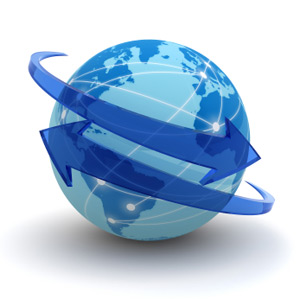 Transportation costs are often a very large piece of a company's logistics spend.  Finding avenues to reduce and control transportation costs however are often overlooked.    The cost to move freight along with importation costs are often looked upon as "they are what they are".
However, there are some important factors and strategies that a logistics manager can consider to drive down transport costs:
Aggregate Volumes with Other Shippers
Aggregate your volumes with a partner.   One of the benefits of working with a company like Genesis is the ability to combine shipping volumes with other shippers.   When rates are negotiated with carriers the more volume the greater the discount.   We can help in providing some aggressive rates of both your domestic US, EU and international shipping.
Fewer Carriers
Hand-in-hand with aggregating your shipping demands with other shippers is reducing the number of carriers. Transport managers are tasked with finding the best carrier based on:
Meeting a required delivery service level
Best cost
Best overall service
Traceability and reporting functionality
Multiple carriers occur when the transport manager has negotiated the best contract for each specific lane without considering a larger picture.    By reducing the number of carriers or forwarders, the volumes of shipments the carrier will provide lower rates across the board.   Specific rates in certain lanes maybe higher, but when considering all lanes and various service levels the overall cost will be lower.
Packaging
Each carrier will base their charges according to either the actual weight or by the dimensions of the package being shipped.    The charges will be based on the highest weight calculation.     It is important, when comparing rates, to know what formula is used to determine dimensional weight (sometimes referred to as volumetric weight).
Another aspect is reducing the size of your packaging to a size that first protects your goods but also does not exceed the actual weight of your package.
To learn more about our Services, Please visit our Website
To contact us about our Services, Please visit Contact Us